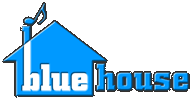 Blue House is a blues band. We are comprised of four guys who consider the feel of music as the number one contributor to hooking an audience. If the band is grooving, the audience is moving. The song selection is not limited to one blues genre. Some of the covered artists include roots artists such as Elmore James, Jimmy Reid, and Muddy Waters. Other more rocking Blues artists are covered including Stevie Ray Vauhagn amd Jimi Hendrix. We play Texas blues, Chicago blues, Southern blues and of course roots blues. We take you through so many styles that you are always on the edge of your seat.

The band is made up of rhythm guitarist / harpist Bob Garfield who loves music more than anyone you've ever met, Bobbyg who in addition to drums plays the spoons, Richie Goldman who plays electric and stand up bass. And lead guitarist/vocalist Robbie Alter who has an extensive career playing with the likes of Foghat and Ian Hunter to name a few.

The band has a growing South Florida fan base. Hopefully you'll want to join our e-mail list (see below) and come out to some of our upcoming shows. Once you join the list we will let you know where we are at and when so you can move around town with us.
BLUE HOUSE BLUE HOUSE BLUE HOUSE BLUE HOUSE BLUE HOUSE BLUE HOUSE BLUE HOUSE BLUE HOUSE BLUE HOUSE BLUE HOUSE BLUE HOUSE BLUE HOUSE BLUE HOUSE BLUE HOUSE BLUE HOUSE BLUE HOUSE BLUE HOUSE BLUE HOUSE BLUE HOUSE BLUE HOUSE BLUE HOUSE BLUE HOUSE BLUE HOUSE BLUE HOUSE BLUE HOUSE BLUE HOUSE BLUE HOUSE BLUE HOUSE BLUE HOUSE BLUE HOUSE BLUE HOUSE BLUE HOUSE BLUE HOUSE BLUE HOUSE BLUE HOUSE BLUE HOUSE BLUE HOUSE BLUE HOUSE BLUE HOUSE BLUE HOUSE BLUE HOUSE BLUE HOUSE BLUE HOUSE BLUE HOUSE BLUE HOUSE BLUE HOUSE BLUE HOUSE BLUE HOUSE BLUE HOUSE BLUE HOUSE BLUE HOUSE BLUE HOUSE BLUE HOUSE BLUE HOUSE BLUE HOUSE BLUE HOUSE BLUE